Introducing Recreate
Over the past few months I've been itching to find ways to teach code. I used to host code workshops in school and enjoyed the opportunity to give back and teach what I love for fun.
It all started with a video. I had an idea to do SwiftUI speed-runs to show just how quickly you can recreate UI in SwiftUI. "let's recreate x in 5 minutes"
Introducing Recreate, a video series about recreating popular UI with SwiftUI.
The concept is anchored around the idea that recreating popular and familiar UI is a great way to get started with learning SwiftUI.
So far, we've recreated everything from the iPhone lock screen to the Breathe app in SwiftUI. We've showcased how powerful it is to code on an iPad and how easy it is to get started with Swift Playgrounds.
There's a 14-day free trial and costs just $7.99 per month for exclusive videos and walkthroughs at recreatecode.com (free for students!)
---
Secret lil apps
There are a few lil apps that have gone unreleased on TestFlight due to a number of reasons, namely:
They rely on an API that's pricey

They require lots of setup and prerequisites

They access/collect personal data (don't wanna be in the business of that with lil apps)
lil mail
lil mail is a dead simple email app for iOS. It's a single view with your inbox. Tap into an email and it renders the HTML version. Easily reply or compose a new email. Swipe to delete emails and pull to refresh to check your inbox.
It uses the Nylas email API to fetch emails. This ones requires a bit of setup, and also has a price per linked account.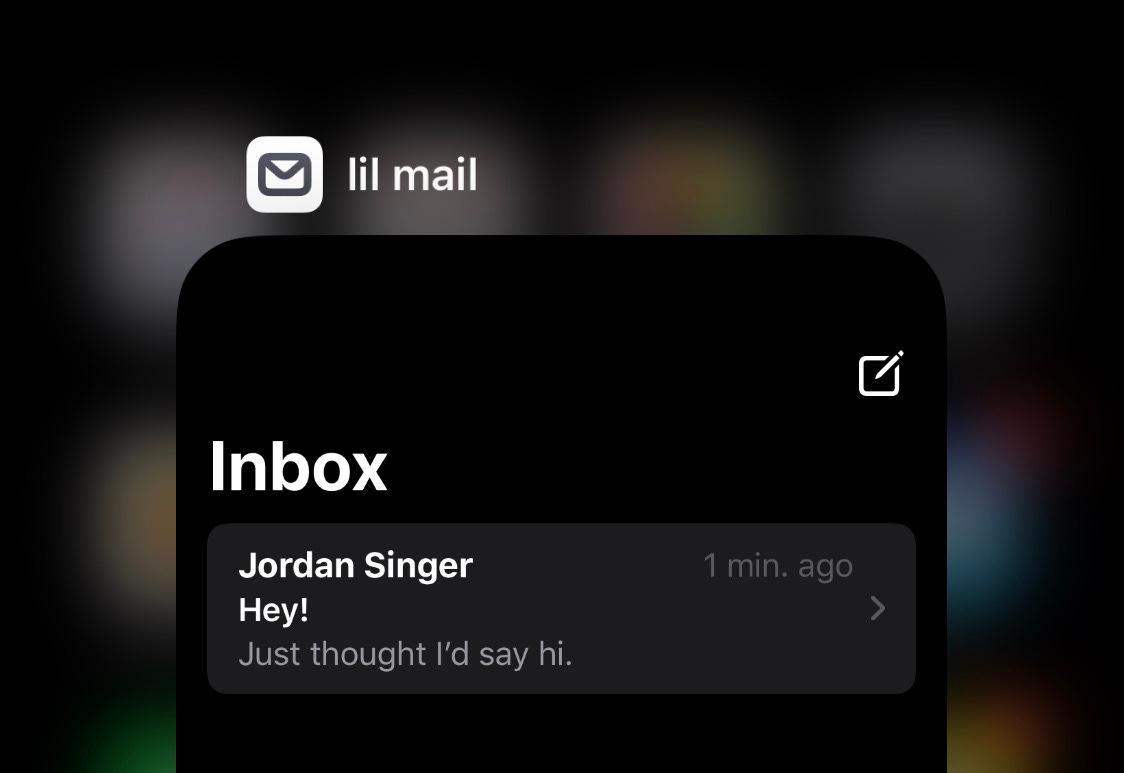 lil stocks
Quickly check the current price and performance for stocks that you want to track.
It uses a combination of two public stock API's (one for price info and one for search). I discovered that there aren't too many great free public stock API's. They all place pretty aggressive limits on their free plans (i.e. 5 API calls per minute)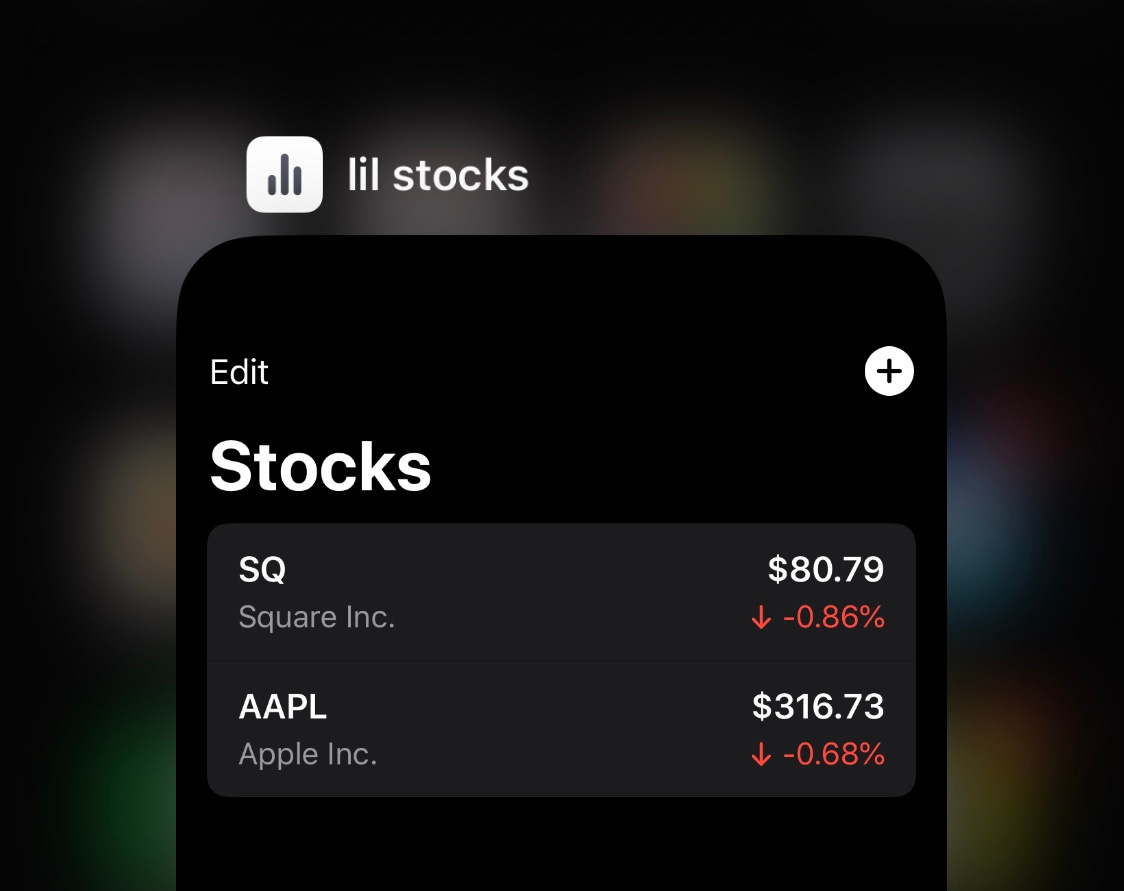 lil banking
I personally dislike opening the Chase app and getting flooded with all this stuff when most of the time I just want to check my balance. That's lil banking: check the balances of your bank accounts. Tap into the accounts so see your transaction history for the current month. Tap into a transaction to see a receipt.
It uses the Plaid API once you've authenticated yourself to fetch your account balances and transaction history. This has a price per linked account and requires a bit of setup as well.
I use each of these quite a bit, and would love to put them out there. I'm a little constrained by the API pricing and rate-limiting, so a thought I had was to open-source them for anyone to install themselves via Xcode and walkthrough getting API keys, etc. Let me know if you're interested in this, and for which of these lil apps.
---
Concept: "Backlog"
I ran across this tweet recently and it sparked an idea:
I love the concept of looking back in time and seeing what you were up to. We have that to some extent currently with meetings in our calendar, but what if that was extended to our online activity more broadly? Why limit it to just your listening history?
This is where "Backlog" comes in. The concept is that you could, in theory, connect different apps and accounts like Twitter, GitHub, Spotify, Wonder, etc and have each of them publish events to Backlog to keep a detailed history of your online activity.
The best way I knew to visualize this was to put together a prototype in SwiftUI, and here's what I came up with:
Imagine being able to look back on not only today's online activity, but any date in the past to see exactly what you were up to, down to the event. Even see metrics of where/how you spend the most time.
The thing that sorta comes closest is your browser history, but that can be a bit scattered and there's no clear way to "beautify" that data. This is a bit more detailed and granular.
Anyways, just a concept for now. Interested in it yourself? Let me know.
---
Q&A
From rep.ly/jsngr
sketch or figma?
Figma all the way, for these reasons: https://twitter.com/jsngr/status/1053739750341926915?s=21
how do you organize your life?
Almost entirely in my mind, which is proving to become more unsustainable over time. I'm not great about writing things down, but starting to get more into that with tools like Roam Research that map my mind much more nicely than any other note taking app I've tried.